Eléa Golf Club
Geroskipou,
Cyprus

Geroskipou,
Cyprus

Geroskipou,
Cyprus

Geroskipou,
Cyprus
The world-class Eléa Golf Club, part of the prestigious Eléa Estate, commands a breathtaking location alongside the shimmering eastern Mediterranean and the ancient town of Paphos, just 8 km from Paphos International Airport.
Eléa is acknowledged as designer Sir Nick Faldo's 'Mediterranean Masterpiece'. At 6,900 yards from the black tees, the golf course commands a striking location above the Mediterranean Sea and has been meticulously crafted through rolling countryside, featuring imposing weathered outcrops of limestone that offer a unique character across the course.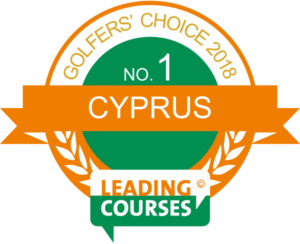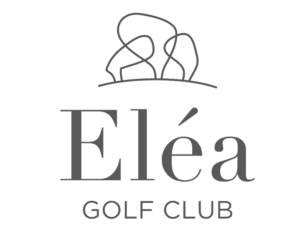 Golf Club

Academy

Cart Hire

Caddy Hire

Driving Range
Eleon Avenue 1,
Geroskipou 8310
Cyprus
World-class golf
Challenging Sir Nick Faldo designed Par 71 course
Variety of dining options
Shortlisted for the 'best new restaurant in Cyprus' by Time Out magazine
Wine-tasting lounge
For business and family meetings
Conferences & meetings
Dedicated corporate and events suite
Amenities
A challenging and strategic golf in a beautiful setting. The golf course is supported by the Eléa Golf Academy that sits alongside the clubhouse. After driving into the Estate, visitors will be welcomed in a beautiful tiled plaza area which leads into a stunning Club House featuring multiple terraces overlooking the course. The clubhouse boasts a number of exclusive member's only spaces for golf club members as well as a golf shop with globally-recognised apparel brands, a relaxing lounge area, library, and extensive food and beverage facilities featuring internationally experienced staff and renowned beers, wines and spirits along with traditional Cypriot dishes. A stunning 2,260 square-meter terraced clubhouse, plus 1,963 square-meters of underground parking, sits above the course offering panoramic views across to the Mediterranean Sea. The Eléa restaurant, with its variety of dining options and wine-tasting lounge, has already been shortlisted for the 'best new restaurant in Cyprus' by Time Out magazine. The clubhouse also features a dedicated corporate and event suite, suitable for meetings, conferences, weddings and private parties.
Club Rules
Dress Code Appropriate golf sports wear

Dogs Not Allowed

Smoking Not Allowed
Opening Hours
Monday 7:30 am-7:15 pm
Tuesday 7:30 am-7:15 pm
Wednesday 7:30 am-7:15 pm
Thursday 7:30 am-7:15 pm
Friday 7:30 am-7:15 pm
Saturday 7:30 am-7:15 pm
Sunday 7:30 am-7:15 pm