The Canton Club
Guangzhou,
China

Guangzhou,
China
The Canton Club is conveniently located in The Canton Place at the New World Plaza, a top class residential development at Zhujiang New Town in Guangzhou's newly created Central Business District (CBD). Zhujiang New Town is the new heart of the city within proximity of top grade offices and International five star deluxe hotels; the Club enjoys a location that is both convenient and exclusive.
City Club

Conference & Meetings

Tennis

Athletic

Swimming Pool
T24, The Canton Place, Zhujiang New City
Guangzhou 510627
China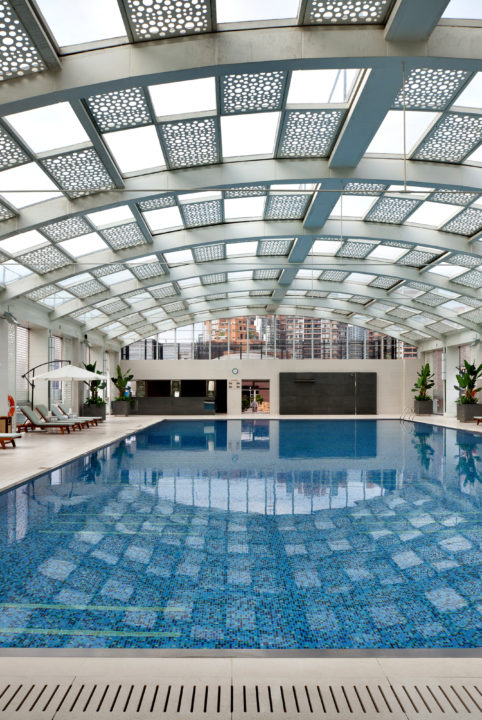 Amenities
The Canton Club occupies an area of around 8,000 square meters, spread over seven levels of freestanding Clubhouse space. With its modern exterior and a classic touch in interior design, the Clubs decoration reflects the traditional "Lingnan" culture whilst at the same time provides a modern impression combining complexity and minimalism. Amenities include Western and Chinese dining rooms, numerous private meeting rooms, large veranda area, wine and cigar rooms, cinema, 12 suite spa, hair salon, state of the art fitness facilities with sauna & steam rooms, dance studio, children's play area, and even a temperature controlled swimming pool with a retractable roof.
Club Rules
Age Restriction Children who are under 12-year old must be accompanied by adult member.

Dogs No pets.

Smoking The Cigar room and Veranda area.
Opening Hours
Health & Fitness Center: 7:00am – 11:00pm
Hair Salon: 12:00pm – 10:00pm
SPA: 9:00am – 11:00pm
Members Salon: 11:30am – 11:00pm
Chinese Restaurant: Lunch: 11:30am – 2:30pm Dinner: 5:30pm – 9:30pm
Western Restaurant: Lunch: 11:30am – 2:30pm Dinner: 5:30pm – 9:30pm
Lounge: 9:30am – 11:00pm
More Information
Additional Charges
Corkage.
Parking
Complimentary underground parking facilities.