The Mid-America Club
Chicago,
USA

Chicago,
USA
Located at the pinnacle of the Amoco building on the 80th floor in downtown Chicago. The Mid-America Club provides familiar place to conduct business or to meet friends and family. It is the only club in Chicago that provides a 360-degree panoramic view of the city's distinctive skyline and unparalleled vistas of Lake Michigan, Grant Park and the Gold Coast.
City Club

Conference & Meetings
80th Floor - AON Center
Chicago IL 60601
USA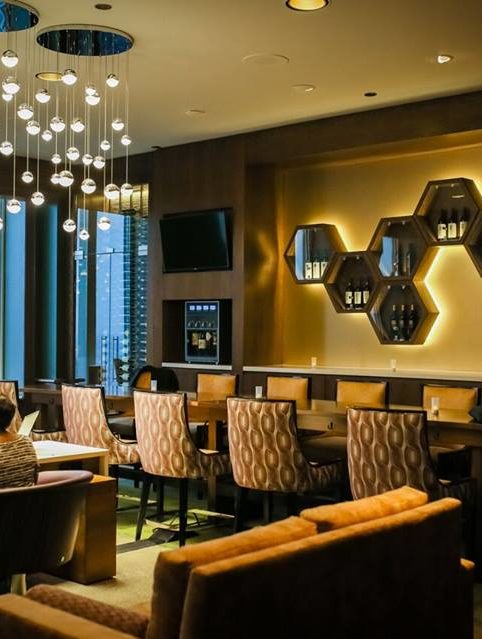 Amenities
The Club provides a spacious formal Dining Room where world-class cuisine and a wine cellar with over 10,000 bottles are featured. For a less-formal lunch, the Grill Room is the ideal place for you and your guests to enjoy the Club in a casual setting. The private conference and dining rooms, all sophisticated and tastefully appointed are available and ideal for small gatherings, business meetings or family get-togethers. Overlooking Chicago's downtown architecture, the Library is a cosy and comfortable place to relax after a busy day. Italian crystal chandeliers accent the 7,500 square-foot Ballroom. It is versatile and can easily accommodate up to 900 people for any special occasion.
Club Rules
Dress Code -

Age Restriction -

Dogs -

Smoking -
Opening Hours
| | |
| --- | --- |
| Monday | 7:00am – 17:00pm |
| Tuesday | 7:00am – 9:00pm |
| Wednesday | 7:00am – 9:00pm |
| Thursday | 7:00am – 9:00pm |
| Friday | 7:00am – 9:00pm |
| Saturday | 5:00pm – 9:00pm |
| Sunday | Closed |
More Information
Additional Charges
-
Parking
-
Contact
Tel

+1 312 8611100

Fax

+1 312 8611780