Wingtip
San Francisco,
USA

San Francisco,
USA

San Francisco,
USA

San Francisco,
USA
Wingtip is the 21st century interpretation of the classic social club infused with fresh ideas from the best restaurateurs, bartenders, innovators, and haberdashers of the day. By design, the club is exclusive without being stuffy, and their membership remains a diverse mix of sophisticated and engaged individuals.
Occupying 13,000 square feet at the top of a national historic landmark building in the heart of San Francisco's Financial District, The Wingtip is the city's premier private social club and a hidden treasure for those seeking the perfect craft cocktail, globally inspired California cuisine, and breathtaking views.
Please see below the current operating hours:
– Monday (4 PM – 10 PM)
– Tuesday + Wednesday (12 PM – 10 PM)
– Thursday + Friday (12 PM – 12 AM)
All reciprocal members are required to make a reservation, including for the bar, and are allowed to bring up to 3 guests per visit.
City Club

Conference & Meetings
550 Montgomery St. 10th Floor
San Francisco CA 94111
USA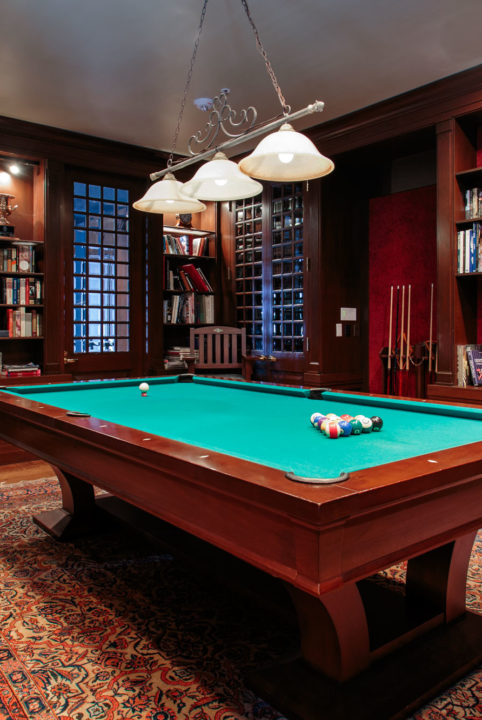 Amenities
The 10th floor bar combines the exclusivity of a classic private social club with the genuine camaraderie of a neighborhood pub. Enjoy ample seating around the large island bar for front row service or grab a table in the lounge for stunning views of a San Francisco icon, the Pyramid Building. Surrounding the main bar are the private parlor rooms, Billiards Room, and Whisky Corner. One of the most popular amenities at Wingtip is our private parlor rooms. Seating four to eight, each parlor room has its own distinctive menswear-inspired theme, drawing from our store origins. Two of the parlor rooms are ideal for dining, while the other two of the parlor rooms are more suited for lounging. In addition, two rooms have Darafeev game tables, should competitive instincts take over. Reservations are recommended but are otherwise on a first-come, first-serve basis. While we expect members and their guests to enjoy wine throughout the club, we have dedicated 2,500 square feet to wine-inspired amenities. No TVs. No cocktails. Just a 2,000 bottle, temperature-controlled wine cellar designed by Thomas Warner, a bar designed for members to share their wine with others, and a temperature-controlled wine locker room for members' storage.
Club Rules
Dress Code Business casual or nattier recommended. The only prohibited clothing items are shorts, sandals, and athletic wear.

Age Restriction All guests must be 21 years or older.

Dogs Not Allowed

Smoking Not Allowed
Opening Hours
Club Hours
| | |
| --- | --- |
| Monday | 9:00am – 10:00pm |
| Tuesday | 9:00am – 12:00am |
| Wednesday | 9:00am – 12:00am |
| Thursday | 9:00am – 12:00am |
| Friday | 9:00am – 12:00am |
| Saturday | 3:00pm – 9:00pm |
| Sunday | Closed |
Food Service-
Monday – Friday:
Breakfast:  9:00am-10:00am
Lunch:  11:30am-2:30pm
Dinner – Mondays:  5:00pm-9:00pm
Dinner – Tuesday – Fridays: 5:00pm-10:00pm
Store Open from Monday-Saturday from 10:00am-6:00pm
More Information
Additional Charges
A 20% service charge is automatically applied to every bill; no additional gratuity is required. You may arrive with a maximum of 3 guests unless you have received written approval from our General Manager. Any additional unannounced guests will be subject to a $50/person fine.
Parking
Street parking on and around 550 Montgomery St available after 7 pm on weekdays. Also, garages open 24-hours a day and 7 days a week nearby.