Hotel AMERON München Motorworld becomes a new IAC partner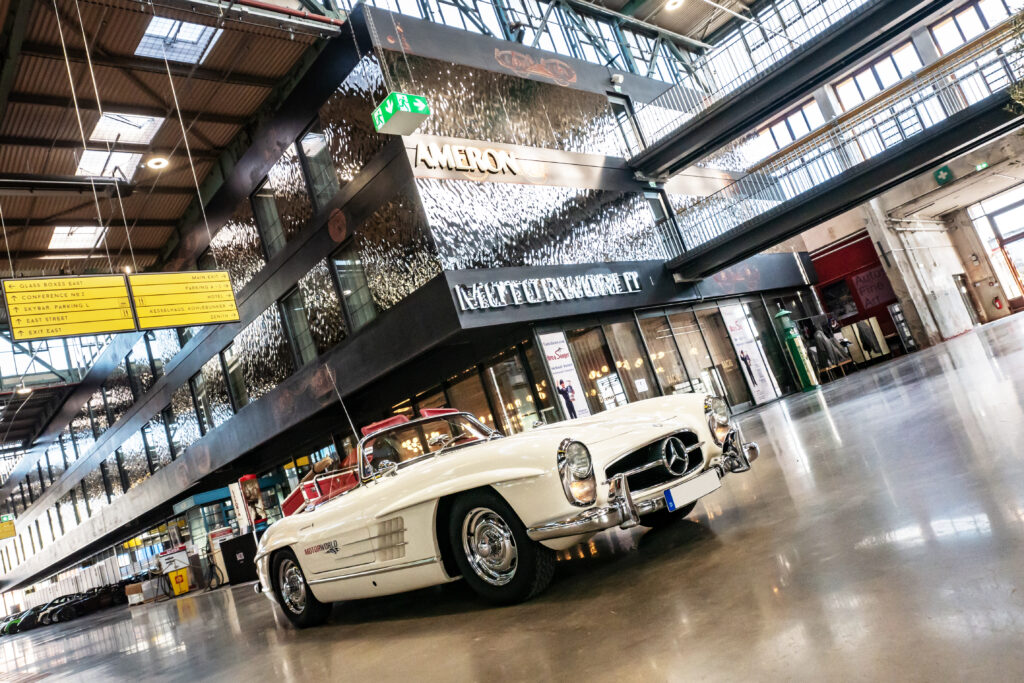 IAC has welcomed the Hotel AMERON München Motorworld into the IAC network, offering members exclusive preferential rates.
The hotel is situated in the MOTORWORLD Munich complex which opened its doors earlier this summer. It combines the fascination for driving culture with the utmost hotel comfort. The 156 boutique rooms, including six premium suites, captivate with their unique flair and serve as a tribute to the world of motor sport.
Three car & bike studios even allow guests to park their cars or motorcycles directly in their rooms and always have them in view through the large glass pane. Additionally, the hotel has an Italian restaurant with the new AMERON concept "Bacio della Mamma", which serves traditional Italian dishes. The hotel also offers a vitality spa with a view of the entire historic locomotive hall. Please log in to your IAC account to view more information about the exclusive preferential rates.