The George Town Club
Washington,
USA

Washington,
USA

Washington,
USA
The George Town Club is one of the most elegant dining clubs in the United States, patterned after the finest in London and Paris. The Club was established in 1966 for the purpose of bringing together leaders who had an impact on the United States, and the world, through their work in various business, professional, civic, social and political milieus. Since then, The George Town Club has been a focal point for entertaining prominent Washingtonians, diplomats, socialites, and leaders in business, government, and academia. It offers a warm, elegant, private retreat to its members, with fine cuisine, gracious service, and a setting that fosters relaxed, personal enjoyment.
The George Town Club is centrally located in the historic district of Georgetown, at the intersection of Wisconsin Avenue and Volta Place. It is approximately six miles from Reagan National airport (DCA) and two miles from the White House.
City Club

Conference & Meetings
1530 Wisconsin Avenue, N W
Washington DC 20007
USA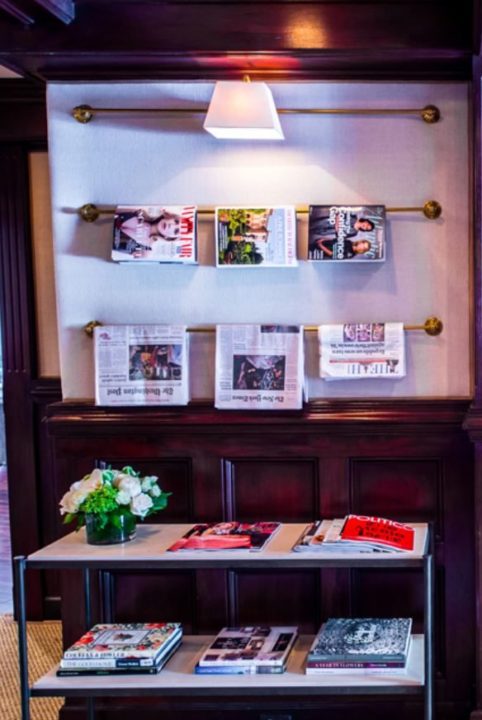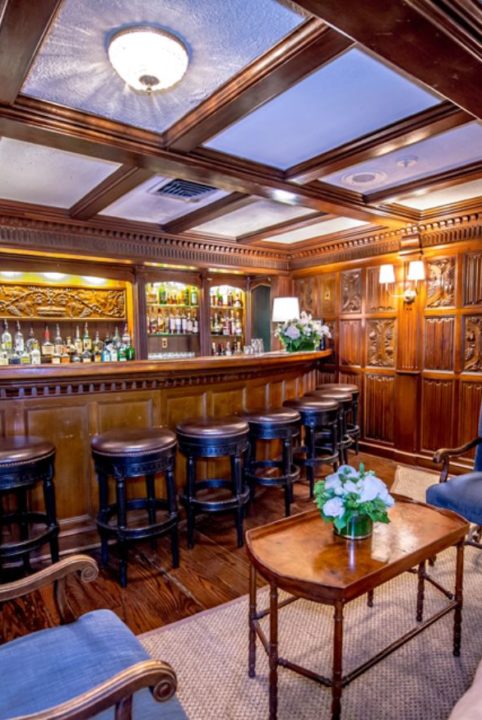 Amenities
Established in 1966, the club is the ideal place for business meetings and private functions. There are seven uniquely decorated private dining rooms, which can seat from two to one hundred people, each with a separate reception area. Dining reservation must be made in advance. Other amenities include a Living Room, a Library, a Wine Cellar and a Cellar Parlor. The use of electronic devices is prohibited in public areas of the Club. Members and their guests may accept calls in the first floor reception area for urgent communications only. In the case that you are required to take a phone call, please ask the receptionist for available options.
Club Rules
Dress Code Jackets are required for men, and commensurate dress is expected for women, in all areas of the Club except for the Grill. Ties, though still encouraged in the Main Dining Room, are no longer required. In the Grill, a more casual dress permits collared shirts and dress blue jeans. Tattered jeans, t-shirts, shorts, sneakers and flip-flops are not permitted anywhere in the Club. The only exceptions are national-dress, military, or religious attire. It remains the responsibility of the member to ensure all guests and dependents follow the Dress Code regulations.

Dogs Dogs are welcome on their outdoor streatery. Service animals are always welcome.

Smoking Not Allowed
Opening Hours
Monday: Closed
Lunch (Tuesday – Friday) 11:00am-3:00pm
Dinner (Tuesday – Sunday) 5:00pm-10:00pm
Brunch (Saturday & Sunday) 11:00am-3:00pm
More Information
Additional Charges
In accordance with Club Bylaws, Club employees are not permitted to accept any cash gratuity. A service charge of 20% is applied to all food and beverage charges and is added to each member's bill. Members wishing to show gratitude for exemplary service have the opportunity to add additional gratuity when settling charges. A 10% DC sales tax is applied to all food and beverage charges.
Parking
Valet parking for members and guests has been suspended while our Patio/Streatery is operational. Street Parking - metered parking as well as a two-hour limit in Zone 2 may apply. Street Parking + Parking Lot - 1403 Wisconsin Avenue, next to CVS. 9am - 7pm daily, with rates starting at $8.
Contact
Tel

+1 202 3339330

Fax

+1 202 3333183